www.kevacho.com
©2002-2019
Kevin Michael Vance
Writer - Portland, Oregon

When creating this spot for my web page I was trying to think of how I might best not come off as the biggest buffoon on the forehead of this great, big, planet. Then I realized something... I am human. For me this bespeaks volumes. It means that I am fallible, that I am not perfect. I have made mistakes, am making mistakes even as I write this, and will, inevitably, make mistakes in the future. When I wax romantically about myself and my role in this cosmic-shit tub we all dubiously call life I like to think of myself as the warrior- strong, loyal, full of discipline and honor. In reality, there are parts of me that follow those codes, but more to the point, I am a worker, and very proud of that. I finish what I start. I relish the journey. And I live... as well as any white heterosexual male could hope to live in this world of skewed ideals and twisted attitudes.

Suffice it to say, here within these "random thoughts" I will contradict myself, I will be wrong in some points and right in others, and I will make mistakes. However, as always, I hope in a small way that you, the reader, might garner a modicum of enjoyment.

Hell! I know I do.
July 10, 2019
Maybe...
Maybe it's the nostalgia I feel watching "Stranger Things- 3". Maybe it's the fact that everyone I speak with makes me feel like a pariah, like a leper, like some reeking wild man that has come down from the mountains after years and years living in total isolation, because I simply eschew the pernicious convenience of owning a cell phone. Maybe it's the fact that I'm nearing the half a century mark and feeling it... feeling my age. Whatever the reason, I find myself yearning, more and more, for the 1980's: simpler times, dare I say it?... better times.





Maybe I should fall in line, and "get with the program."





Fuck that.




[Add Comment] 0 Comments
---
July 08, 2019
On a personal note...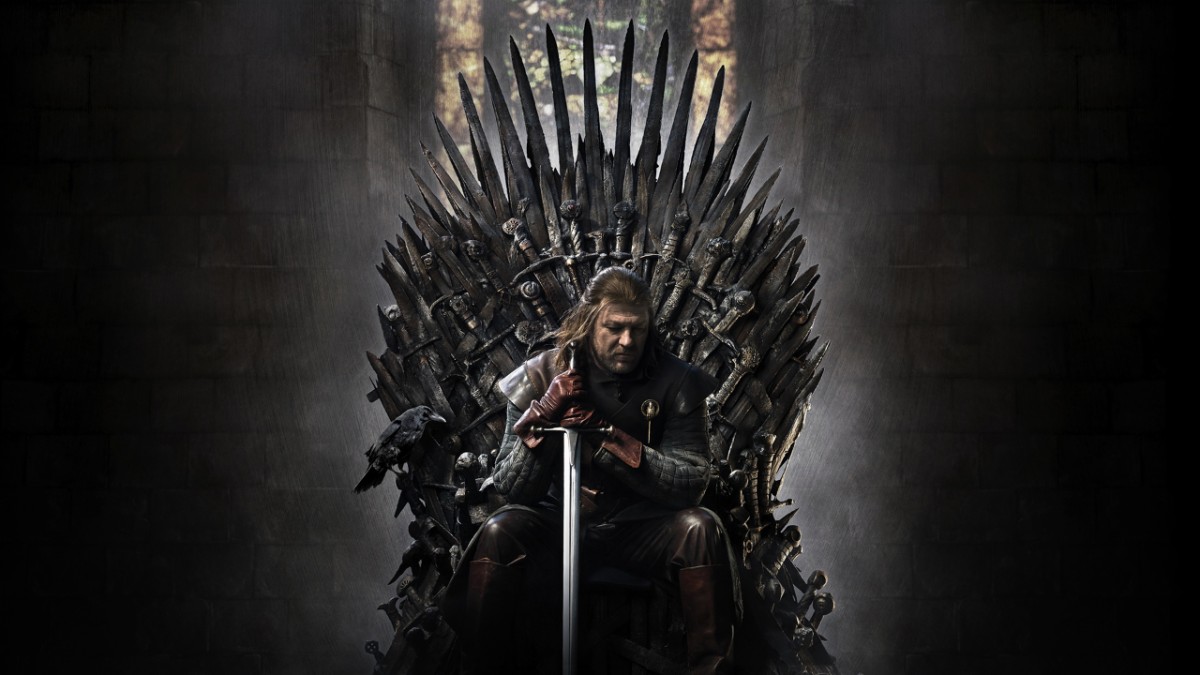 ... and with much spoilers abounding. Read at your own risk.





Did I like the season finale of "A Game of Thrones"? Not really. Do I respect the television writers for finishing what Martin refuses to finish? Of course, I do. Did they make quite a few mistakes? Yup.





The writers and the studio didn't really do justice to, what was, one of the most popular television shows of all time. Their first mistake was, I believe... doing the mini-movie episodes. I thought they're should have been more episodes to create more tension and conflict- I'm talking 26 to 30 episodes a season. Think I'm crazy? Star Trek- Deep Space Nine, season 5 has 26 episodes... 26! In the last season of G.O.T. there were 6. 6! The Battle at Winterfell should have been the last episode in season 7, and they could have broken it up into two, one hour episodes. Secondly, many, and I mean most, of the character arcs of each character were not built up to a satisfying conclusion. Did you like where Arya ended up? Me neither. What about Jon Snow, or Cersei, or Jaime, or daernerys, or Sansa, or Bran? Lame. Jon Snow should've been beheaded by the Unsully just like his father, and thereby providing a cyclical experience for the audience. If you start your story out with a beheading, you might wanna think about ending it with a beheading. Daenerys going bat-shit-nutters and slaughtering everyone in King's Landing was done too quickly. We only got a few seconds of her brooding rumination before she decided to be become a mass-murderer. I hated the way Cersei and Jaime went out. Are we now supposed to believe that they've been redeemed by their love? Lame. My brother had the idea for Arya to have killed Cersei- wearing one of her faces, which would've been much cooler than what happened. And lastly, the king of the Seven Kingdoms... woops, Six Kingdoms is the lamest character in the entire show- Bran; who does nothing but pontificate and prophesize about what?... really? Nothin'.





Lame.





Now, with all that said there is only one person that any and all should blame. And that person is George R.R. Martin. The writers of the show were told to do what they did by the P.T.B. who held the money. They cannot be held accountable for having to do what they were told to do. However, Mr. Martin- a great writer- did something he should be ashamed of... he did NOT finish what he started. You're a writer. Your job is to write. You get paid handsomely, and you can't even finish what has become one of the most beloved fantasy series in the entire genre. There's no excuse for this. And every quibble and complaint (including my own) should be heaped not upon the doorstep of HBO or the writers or the producers, but upon Mr. Martin himself. For shame, Mr. Martin... for shame.




[Add Comment] 0 Comments
---
June 12, 2019
It ends...
I've finished writing my 9th novel. Five months later and I have over 430 pages down. There's a helluva whole lotta work left. But this is the fun part. The part in which I get to flesh out my skeleton, give them muscle and skin, and see just who it is staring back at me.
[Add Comment]
[View Comments] 2
---
February 20, 2019
It begins...
The journey is now! I have written the first four pages of my new novel, which I plan on turning into (hopefully) a wildly successful young adult trilogy. There is always a great deal of fear and trepidation at the outset, but as with everything in life nothing will happen if you, and or I, do nothing. With that in mind, I take the first step into what I hope will be a memorable story.





Wish me luck.




[Add Comment] 0 Comments
---
:: View Thought Archive ::