All right, you misguided misinformed misanthropes, Uncle Kevin is going to, as the kids like to say, drop a few truths for you. We hold these truths to be self-evident; not under some imaginary god, but under the evidence of human emotion and human thought and physical reality. If you do not hold these truths to be self-evident then you, sir and madam, are idiots. Now this rant is distinctly and uniquely directed at the swarming plethora of self-entitled Portlanders, or, as the case is becoming more and more painfully apparent, all you Californians recently moved into my beloved and drenched city. So, shut the fuck up, put on your big-boy boxers and your big-girl panties, step outside of your self-righteous bubble and let a man who has lived shy of half a century some much needed time to talk.
Truth number one-You know that sign that has recently popped up on Portland city streets... the one with the pedestrian and the bicycle image? This sign-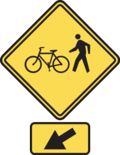 And this one-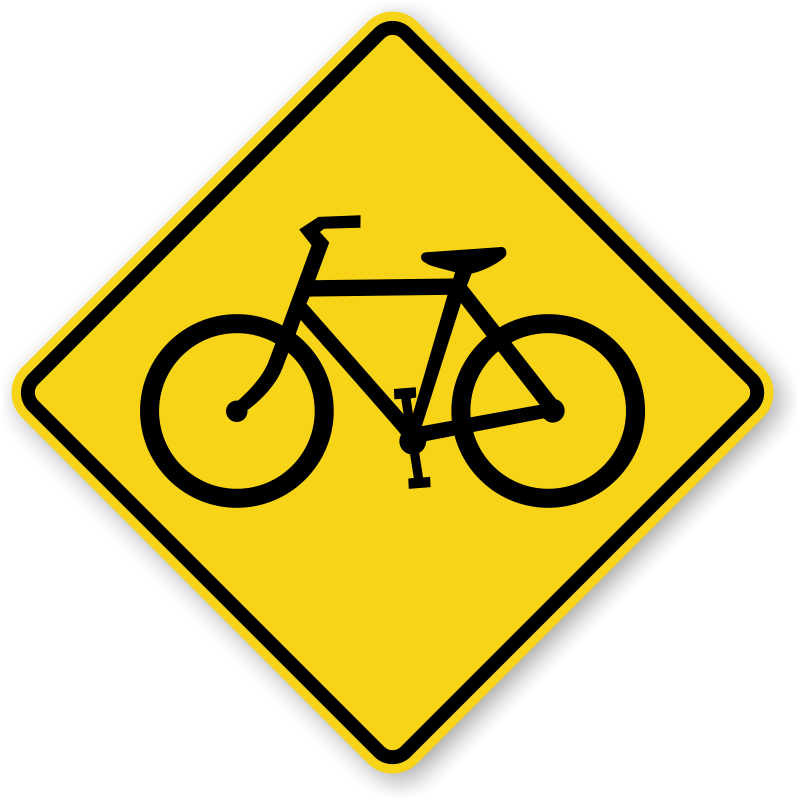 The first sign is called a "Multiuse Path Crossing", and it is defined as thus- "Bicyclists and pedestrians regularly cross the road in the area." The second one is a bicycle crossing sign. Neither of these signs means that you should stop for bicycles when they are stopped at a stop sign or stop light. I repeat (at this point, I should apologize for shouting, because I'm about to shout)… IT DOES NOT MEAN YOU STOP FOR BICYCLES. Let me say it just one more time- IT DOES NOT MEAN YOU STOP FOR BICYCLES! Bicycles are required by law to follow the same rules as a motor vehicle, with only a few exceptions. You, as a driver of a motor vehicle, should never yield to a bicyclist who stopped at a stop sign; you, as a driver of a motor vehicle, do in fact have the right of way. The point is stated quite clearly in the Portland Bureau of Transportation leaflet "Rules of the Road and Safe Riding tips" we share the road. And the optimal word here is SHARE. Bicyclists do not own the road, nor do motor vehicles, for that matter. Don't be an idiot. Follow the fuckin' rules. (That goes for you too. I see you! You flannel-wearin', skinny-jeaned, hairy-faced, ridin' with no light, no reflectors, and no helmet hipster!)
Truth number two-
It is illegal… I repeat, ILLEGAL to park on the wrong side of the street. I don't care if you're dropping your sniveling little brats off at Tae Kwon Do or delivering a kidney, it is, and always has been, illegal to park on the (in this country) left side of the road. (Unless, of course it's a one-way street. I know what I'm talking about. I've "googled" this shit!)
Truth number three-
When speaking into your asinine cell phone on "speaker" phone, you are in fact yelling into your asinine cell phone. I know you think you're not yelling, but you are. Just stop it. I certainly do not wish to be privy to the unfortunate and somewhat nauseous meanderings of your inept life; nor does anyone else in the grocery story or whichever public arena in which you deem it necessary to have an egregiously loud and private conversation.